Albrechtsberger Concertino
$12.95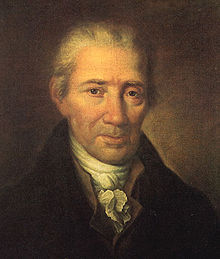 The Johann Albrechtsberger Concertino in D is a wonderful four-movement piece in classical symphony form and style. First transcribed for trumpet in the original key of E-flat, this new edition has been transposed down a half step into D to make it more accessible to a wider group of performers (similar to putting the Hummel concerto into E-flat from E natural). This is a welcome addition to the piccolo trumpet repertoire with flowing, lyrical melodies and brilliant fireworks! Now trumpeters have another classical period solo selection other than the Haydn, Hummel, or Neruda concertos! String accompaniment is available.
Albrechtsberger was one of Beethoven's teachers!
– Wayne C. Cameron
Stravinsky Practice CD

Orchestral trumpeters! Almost every orchestral audition will include the Ballerina's Dance from Petrouchka. Be better prepared with this new practice aid, a rehearsal CD of the snare drum part in 4 different tempos: mm-100, mm-116, mm-120, mm-126. Make sure your breathing isn't late! Much better than a metronome! Get the feel of the REAL thing.
Flight of the Gutty Shark
Flight of the Gutty Shark was composed for and premiered by my brother Sam at his senior trumpet recital at Shepherd University in the spring of 2007. The title of the piece is taken from a mirror with a picture of the Cutty Shark on it that my father owned when I was a child (and is still hanging in my office). When I was first learning to read, I thought that the florid script on the mirror spelled 'Gutty Shark'.
Musically, Flight of the Gutty Shark is inspired heavily by Japanese anime and video games, especially the work of Joe Hisaishi for Hayao Miyazaki's films, and Nobuo Uematsu for the Final Fantasy Series. In both, airships play a vital role, and music is always used masterfully to depict these airships and the adventures of their passengers.
This piece is not intended to tell a specific story; rather, it should give the audience the impression of what it would be like to take a ride on the ship. The titles of the various sections of the piece are given so that the performer can emulate that idea through his or her performance. Tempo markings are only for a general idea, and may be deviated from at the discretion of the performer. On a final note, the opening trill was originally to a C-sharp, but Sam asked if he could change it because he preferred a C-natural. Either note is acceptable.
Hansen Sonata
Arranged for Brass Band and Wind Ensemble!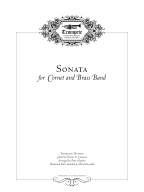 The ever-popular Thorvald Hansen Sonata for Cornet and Piano in E-flat op. 18 is now available for solo cornet [trumpet] with brass band accompaniment! Also included are woodwind parts for wind ensemble, plus both B-flat & E-flat cornet parts! This new offer from Trompete International Publications is certain to delight audiences and soloist alike.
Please Note:
Shipping adds about $6.95 to your final order.